SOFAR Spurs Carbon Neutrality with Prime Storage Product Matrix at SNEC ES+ 2023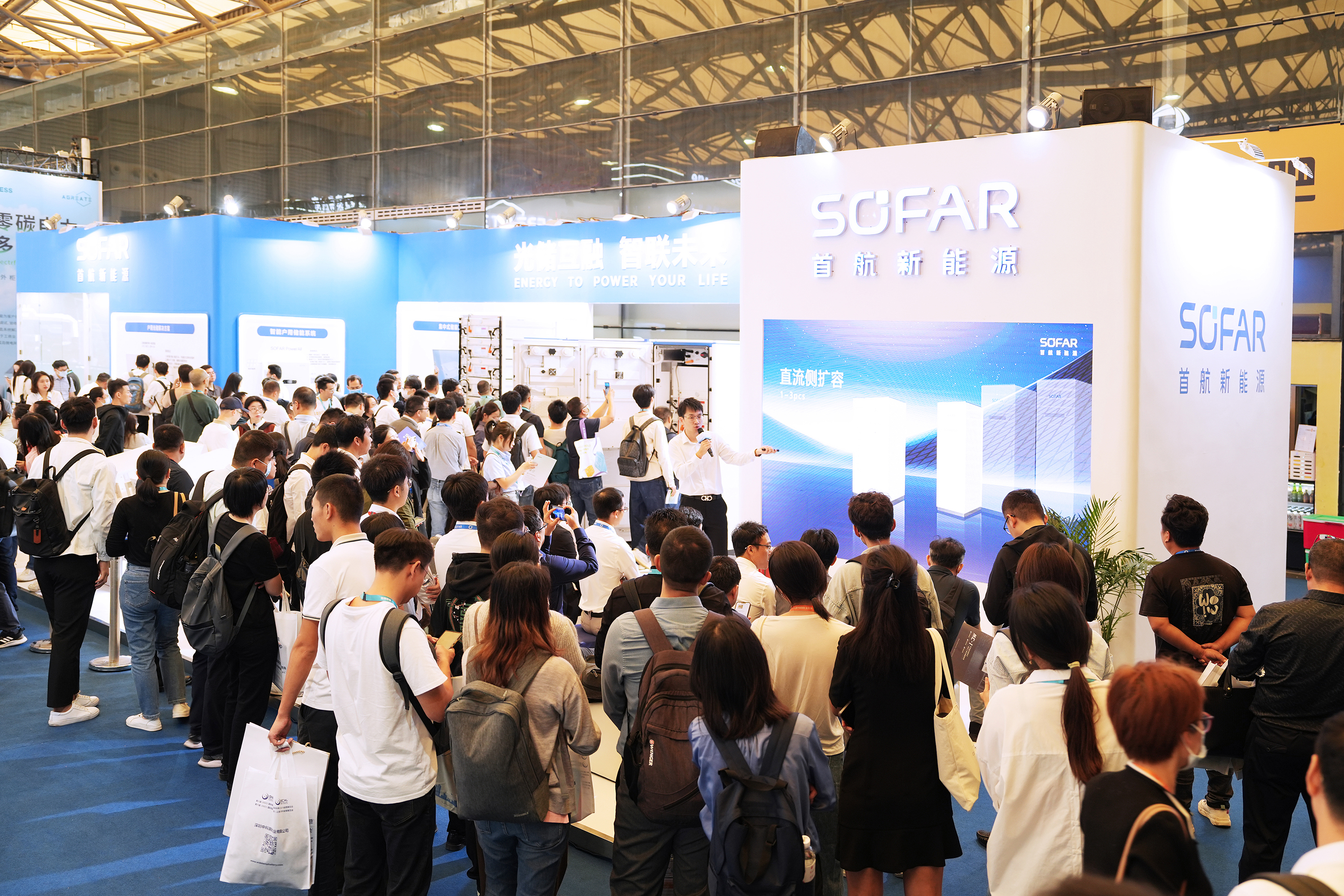 Shanghai, November 1, 2023 – SOFAR, the global leading provider of all-scenario PV & ESS solutions, showcases its comprehensive solar and storage solutions including the debut of SOFAR PCS: EBI 125K/215K-R, the impressive display of which attracts many visitors to the booth.

Recognizing the thriving demands for C&I storage solutions, SOFAR has previously introduced PowerMagic, an energy storage system tailored for this sector. Expanding on this success, SOFAR unveils the latest offering - PCS: EBI 125K/215K-R. This modular PCS is designed specifically for C&I applications, combining multiple advantages that cater to the unique needs of the market.
Compared to other models in the industry, the 125K and 215K PCS have a smaller footprint while delivering higher power output and supporting higher DC voltage. This translates to a 19% and 21% increase in power density, resulting in cost savings and improved efficiency for end-users. In addition, the PCS boasts the industry's largest single-machine power design, making it compatible with 320Ah large cells and various system architectures. Its modular design and quick-connect terminal + rack-mounting installation realize flexible adaptation options and a hassle-free installation experience.
SOFAR has made significant advancements in terms of safety as well. The PCS harbors active islanding protection, smart air-cooling control, inner and outer cabin separation, and IP66 protection. These enable the system to operate at full load without derating even in high temperatures of up to 45℃. Moreover, it supports SCR1.2 weak power grid, ensuring stable operation in various working conditions and power grid requirements.
Apart from the PCS, SOFAR also presents the audience with fully self-developed utility ESS PowerMaster, C&I ESS PowerMagic and all-in-one residential ESS PowerAll, establishing an all-scenario energy storage solution matrix covering residential, C&I and utility applications.
"SOFAR is proud to be at the forefront of this renewable energy revolution, providing innovative solutions that enable individuals to embrace a net-zero era and make a positive impact on the environment. Looking forward, we will continue our mission to transform the energy landscape through technological innovations, promoting the mutual goal of carbon neutrality," said Frank Yu, Vice President of SOFAR.
SOFAR is a global leading provider of all-scenario solar and storage solutions and committed to be the leader of digital energy solutions with a comprehensive portfolio, including PV inverters, hybrid inverters, BESS, utility ESS, microinverter system and SOFAR Monitor smart energy management system for residential, C&I and utility applications. By 2021, SOFAR entered the TOP5 Global Hybrid Inverter Brands, establishing a global R&D network with three R&D centers and two manufacturing bases. In 2022, SOFAR annual production capacity reached 10GW for inverters and 1GWh for batteries. By 2022, SOFAR has shipped 18GW+ inverters to 100+ countries and regions worldwide.
Learn more: https://www.sofarsolar.com/