SOFAR Propels Australia's Net-zero Ambition with Trustworthy PV & ESS Solutions at All Energy 2023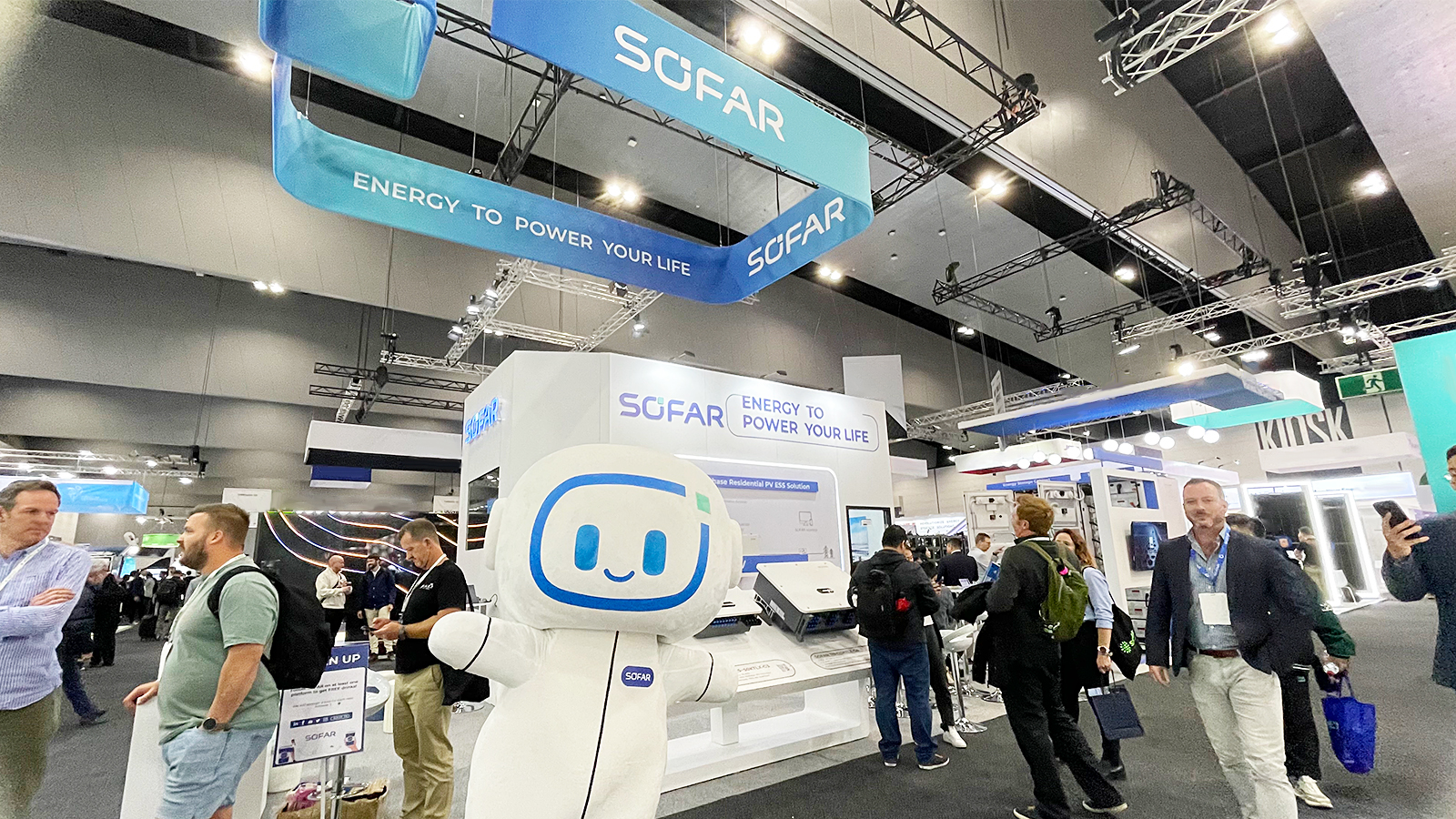 Melbourne, October 26, 2023 – SOFAR, the global leading provider of all-scenario PV & ESS solutions, presents its time-tested solar and storage solutions with PowerMagic leading the show at All Energy, solidifying its presence in the Australian solar market.
Australia is seeing rapid growth on commercial energy storage installations as business owners strive to make the most of solar power and slash demand charges. Being one of the leading forces in the local market, SOFAR introduces its latest PowerMagic tailored for C&I ESS just in time.
By virtue of the efficient liquid cooling system and smart temperature control, users can expect superior cooling capabilities and energy efficiency. The modular design allows for flexible expansion on both DC and AC sides, providing scalability to up to 6 units in parallel and a max. storage capacity of 8MWh. PowerMagic also supports grid on/off auto-switch, which ensures adaptability to various applications. Being compatible with larger cells and anti-condensation design, the system aims to last longer and realize lower LCOS. Meanwhile, managing and monitoring the system is made easy with the integrated EMS (Energy Management System) to streamline the O&M.
With more households opting for sustainable power supply to reduce their energy bills, SOFAR rolls out its tried-and-tested choices including SOFAR 8~10KTLM-G3 designed for residential solar and all-in-one residential ESS PowerAll. As a family-friendly storage solution, PowerAll adopts modular and stacked design, fit for various installation scenarios. In addition, the integrated lithium battery and inverter allow for phased expansion, which reduces initial investment and optimize yields. Catering to the national uptake of solar, it has been recognized by the local market as an ideal choice for residential storage users.
Jesse Lau, Head of SOFAR APAC and MEA, expresses enthusiasm about the potential in the energy storage sector. "Energy storage has emerged as a critical element towards carbon neutrality in today's dynamic energy landscape. SOFAR is devoted to exploring more possibilities in residential and C&I ESS and working on optimizing system cost and safety, impelling the renewables adoption and green lifestyle transformation in Australia," he said.
SOFAR is a global leading provider of all-scenario solar and storage solutions and committed to be the leader of digital energy solutions with a comprehensive portfolio, including PV inverters, hybrid inverters, BESS, utility ESS, microinverter system and SOFAR Monitor smart energy management system for residential, C&I and utility applications. By 2021, SOFAR entered the TOP5 Global Hybrid Inverter Brands, establishing a global R&D network with three R&D centers and two manufacturing bases. In 2022, SOFAR annual production capacity reached 10GW for inverters and 1GWh for batteries. By 2022, SOFAR has shipped 18GW+ inverters to 100+ countries and regions worldwide.
Learn more: https://www.sofarsolar.com/