SOFAR Presents State-of-the-art Innovations for Decarbonization at Solar Pakistan 2023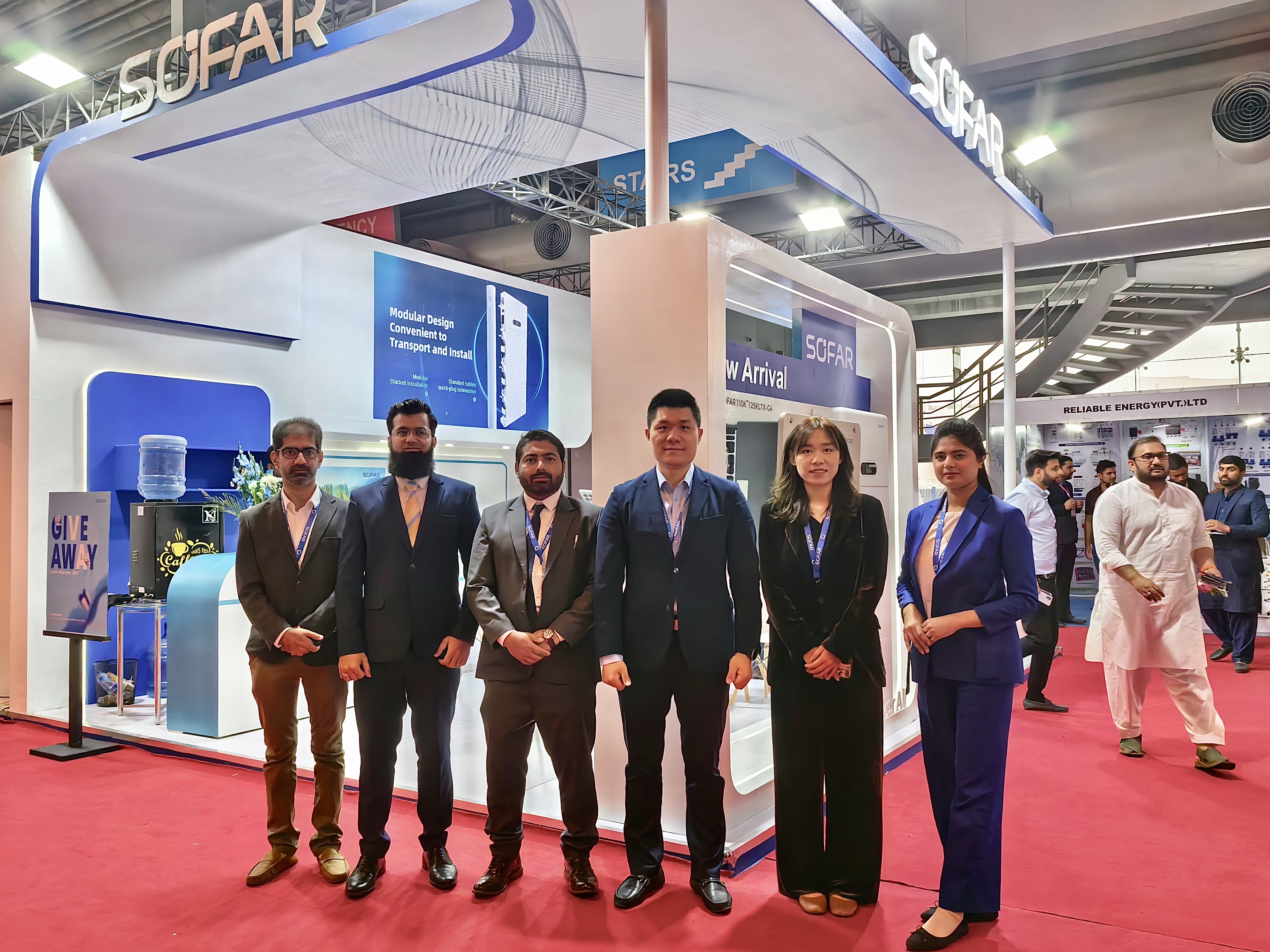 Lahore, Mar. 13, 2023 - SOFAR, the global leading supplier of PV & ESS solutions, presents its wide product portfolio from residential, C&I to utility at Solar Pakistan, furthering its commitment to renewable energy and fueling the national transition to a low carbon economy.
This year, Solar Pakistan attracted a large audience from renewable energy industry. SOFAR's brand-new 100-125KTL-G4 made a great appearance among local customers. Tailored for the growing C&I installations in Pakistan, the inverter features industry-leading ultra-high current with 40A*10MPPTs, perfectly compatible with high power modules and different roof designs. In addition to ensuring hassle-free install and O&M, the inverter is adaptable for various scenarios both in increasing the output of solar energy and slashing electricity bills for end-users.
Apart from residential and C&I solutions, SOFAR 255KTL-HV designed for utility solar projects was also on display as a primary product. With 12 MPPTs design, its built-in PID recovery offers 24/7 protection to modules, and the IP66 and C5 corrosion protection guarantee safe and stable operation outdoors.
After the fair, SOFAR had a meet-up evening with local customers and partners, extending gratitude for their constant trust and support which contributes a lot to its success. Bo Dong, Head of SOFAR APAC region, sees Pakistan as a vibrant solar market, and promises to boost efforts to prop up local decarbonization ambitions and surging demands. "As a pivotal player in Pakistan, SOFAR will keep bringing forth innovations that address diverse applications with a considerably lower LCOE typically for local market," he added.
About SOFAR
SOFAR is a global leading supplier of solar PV and energy storage solutions and committed to be the leader of digital energy solutions with a comprehensive portfolio, including PV inverters from 1kW to 255kW, hybrid inverters from 3kW to 20kW, battery storage system, central energy storage and smart energy management solutions for residential, C&I, and utility-scale applications. By 2021, SOFAR entered the TOP5 Global Hybrid Inverter Suppliers, set up a global R&D network with three R&D centers and two manufacturing bases. In 2022, SOFAR annual production capacity reached 10GW for PV & storage inverters and 1GWh for batteries. By the end of 2022, SOFAR has shipped over 18GW inverters to more than 100 countries and regions around the world.
Learn more about SOFAR by visiting: https://www.sofarsolar.com/.